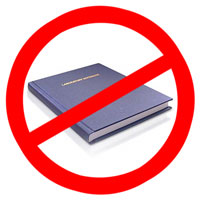 Ever since I started work, people have had big blue (or more recently black and red) books that they wrote stuff in. I've always called them lab books, but that seems to cause amusement to some people, presumably because I don't work in a lab.
Some of the things that were written were notes from meetings, to do lists, or rough design notes. The most important ones though, the ones that you kept referring back to (if you could find them), were the little snippets of secret knowledge that everyone accumulates as they learn the intricacies of their particular job, whether it's useful unix commands or instructions for using a particular build system.
The problem, of course, is that everyone kept all this useful information in their own book, so anyone new to the project has to go through a slow process of picking it up from the old hands. About ten years ago a couple of us set up a handy hints site on a local webserver to try and spread the knowledge around the (large) project, but because you needed specific access rights to alter content on the server there was very little content from other members of the team. Unbeknown to us, Ward Cunningham had already solved this problem by inventing the wiki.
Now that the rest of the world has caught up with Ward and wikis are ubiquitous, there's really no need for the books any more. If something's useful for later reference, chances are it'll be useful for others too, so stick it on a project wiki. Otherwise, just use index cards or a whiteboard.
Technorati Tags: agile