I had a phone call from Specsavers on Monday reminding me that they still had the reading/vdu glasses that came for free with my eye test for work. Rather than procrastinate further, I made an appointment and picked them up in the afternoon. I checked when the eye test had been, and it was in August.
2022.
They're 1.75×, compared to the 1.5× of my old pair (and the collection of cheap Amazon ones that I keep scattered about the place). No hugely discernible difference, but having had pretty much perfect vision up to the age of around 45 I still find it frustrating that I can't just read small close-up stuff unaided any more.
In exchange for me making her a Christmas cake, Nicola brought round some spare brandy to feed them with. There was an almost full half-bottle, and an inch or two in the bottom of another, and the majority of that is now in the two cakes.
Capel 5 this Sunday, which was ludicrously warm for the time of year. I guess we need to get used to it being warm enough to comfortably linger around in shorts and vest in October, and I'm sure it's a small price to pay for the ever more rapidly approaching end of a human-habitable planet.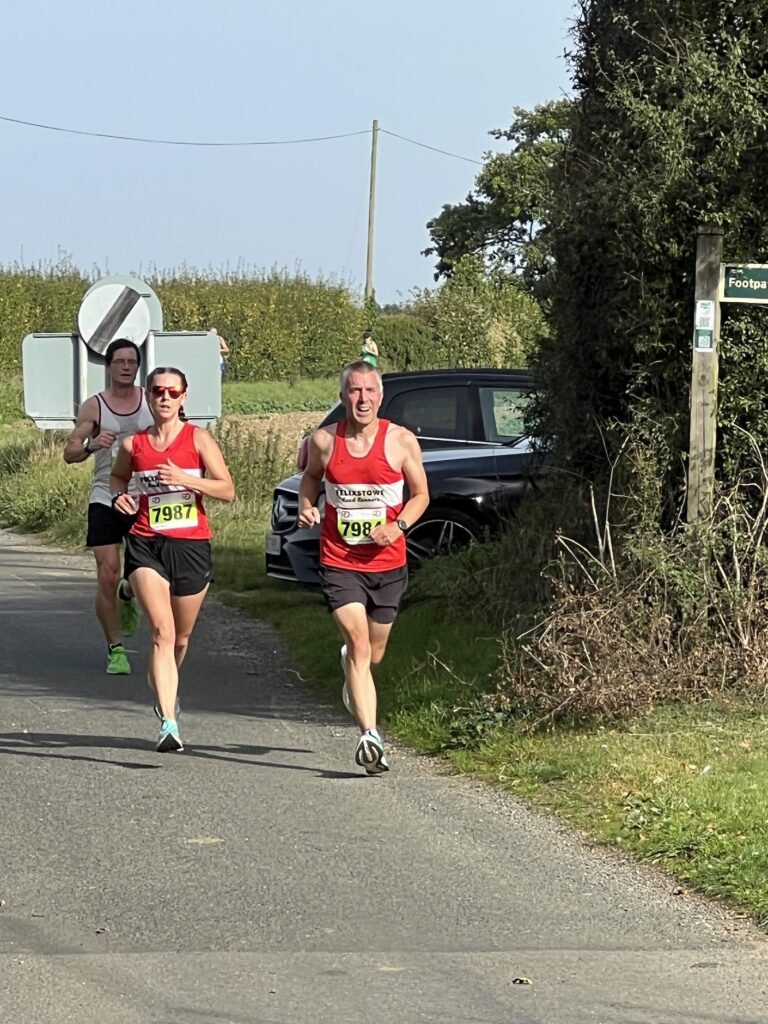 The sunroofs on the Mini are still stuck partially open. I tried taking the motor out, removing the glass and applying grease and various types of violence, but to no avail. At least I eventually managed to get them back to where they had been when I started rather than making things worse.