Firstly, and technically belonging to last week, a couple of photos from the SVP that show (a) how parched the landscape is at the moment, and (b) how pleased I apparently was to finish.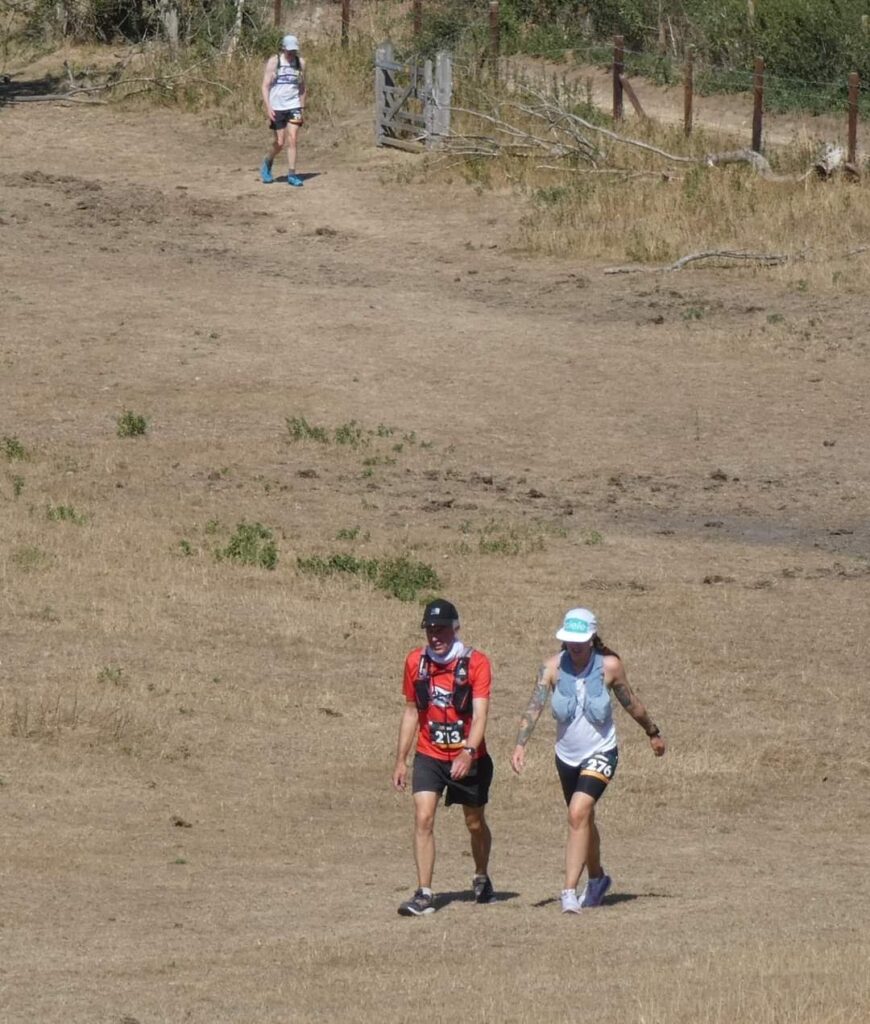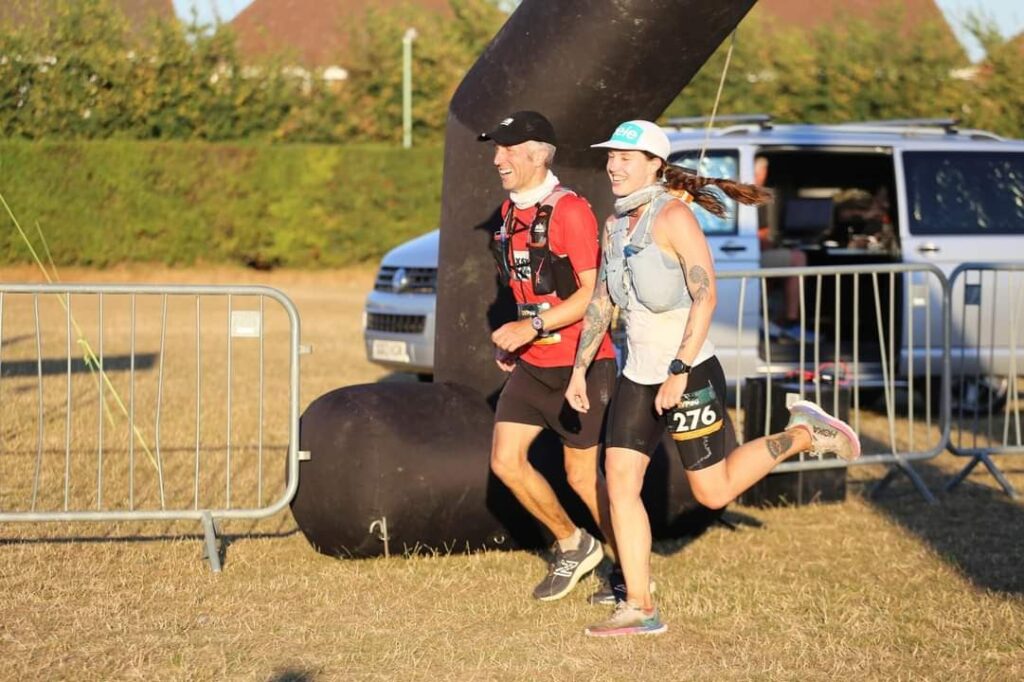 After that extended hot dry spell, I suppose it was inevitable that when we had our planned work get-together in the park on Tuesday afternoon, it clouded over and actually rained a little. Not enough to really do any good though. We sat around for a bit, got visited by various friendly dogs, had an ice cream, and played Faye's Viking stick-throwing game again.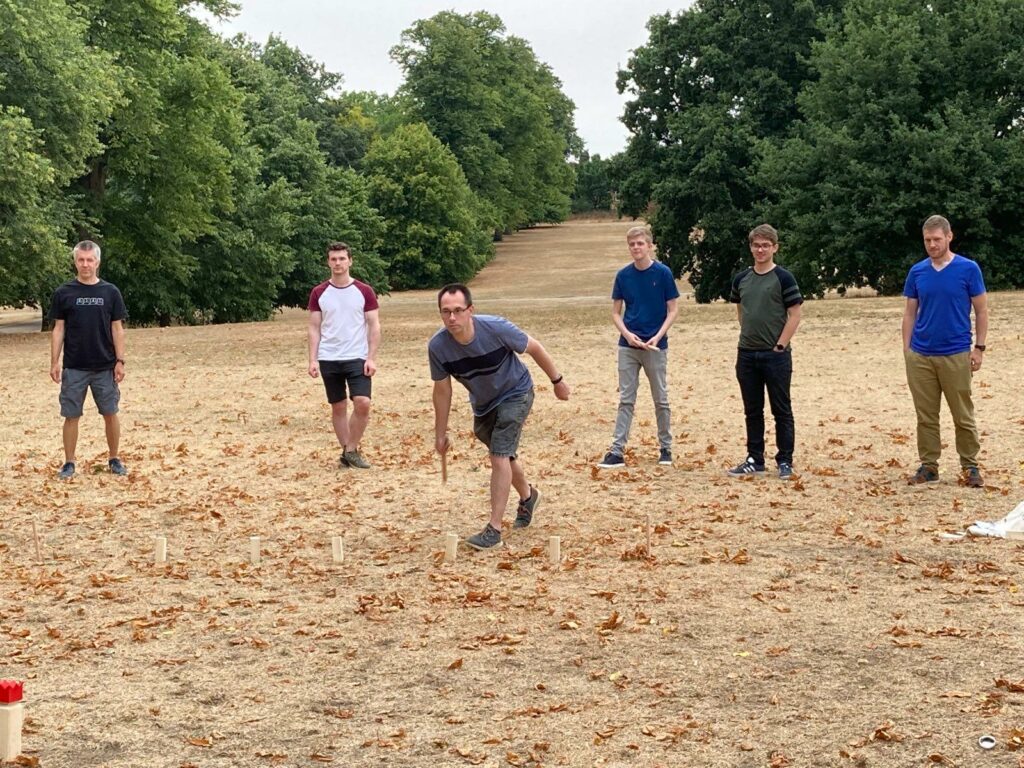 Somewhat surprisingly, my legs survived both Tuesday evening's club training and Wednesday's "Two Rivers" race – a social club handicap race with runners setting off at various times from Landguard Fort, choosing our own routes and converging on the Ferryboat Inn for a few beers, around five miles later. Admittedly I was a couple of minutes slower than last time it happened (pre-pandemic), but there was a tailwind that day, and it was very much against us this time. Excuses excuses …
More boring running stuff: Run for Coffee first thing Friday, what turned out to be my course best at Chantry Park parkrun (where my boss turned up to take part for the first time), and a long slow one out to Martlesham today to grab this month's hollow tree photo (I need to find four more trees now, to finish the year). It's also nice to be able to describe 14 miles as "long" again!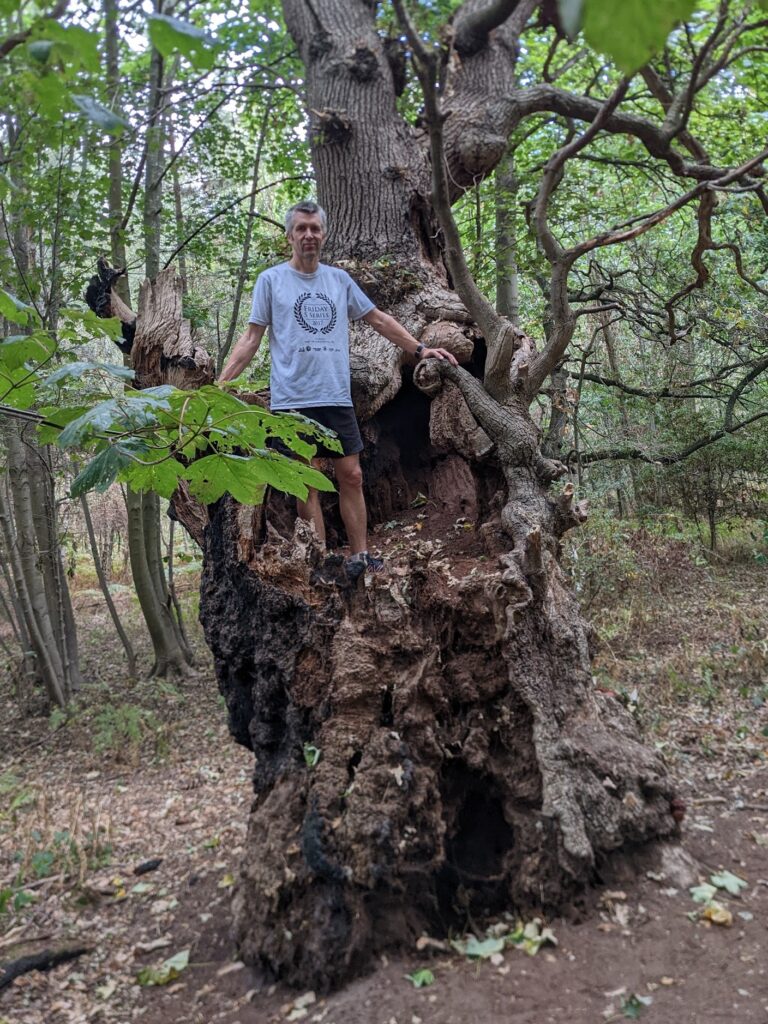 I bought a cheap blood pressure monitor so I could take part in the ZOE blood pressure study. My three readings came in at 131/86, 134/87 and 121/85, which I just assumed was normal, but now I've looked it up might be slightly on the high side. Probably not to the point of worrying about it though.
At the pub on Friday lunchtime someone complimented my bike, which apparently they remember seeing "outside Crown Pools" (which is technically true, although I was in the pub next door rather than swimming). Seemed odd, as it's not really anything special other than being fairly purple.