For various reasons (none of which was the new "thou shalt be in the office three days a week" rule), I ended up going in to the office three days this week, for the first time since early 2020. To be fair, it's nice to be in there now and then, but having avoided it for so long the hour or so spent cycling there and back, getting changed etc, plus the faff of having to lug everything I need in with me, feels more annoying. Also it rained a fair bit, although I managed to miss most of it.
A pretty unbalanced week on the running front, with not much in the way of easy miles. After racing on Sunday, I did the normal club session on Tuesday, plus the monthly track evening on Friday, and a hardish parkrun effort on Saturday. I'm ashamed to admit that all the other days were rest days (I was going to go out on Thursday evening, but we had a downpour that would have sent Noah scuttling off to fetch his hammer and saw).
My parkrun result wasn't anything spectacular in itself, but numerically speaking I was pleased to end up with 22nd place, in a time of 22:22. Sadly it was my 232nd parkrun rather than 222nd.
Ninja has finally decided that she likes the new cat tower – or at least she likes sleeping all day on the top-but-one platform.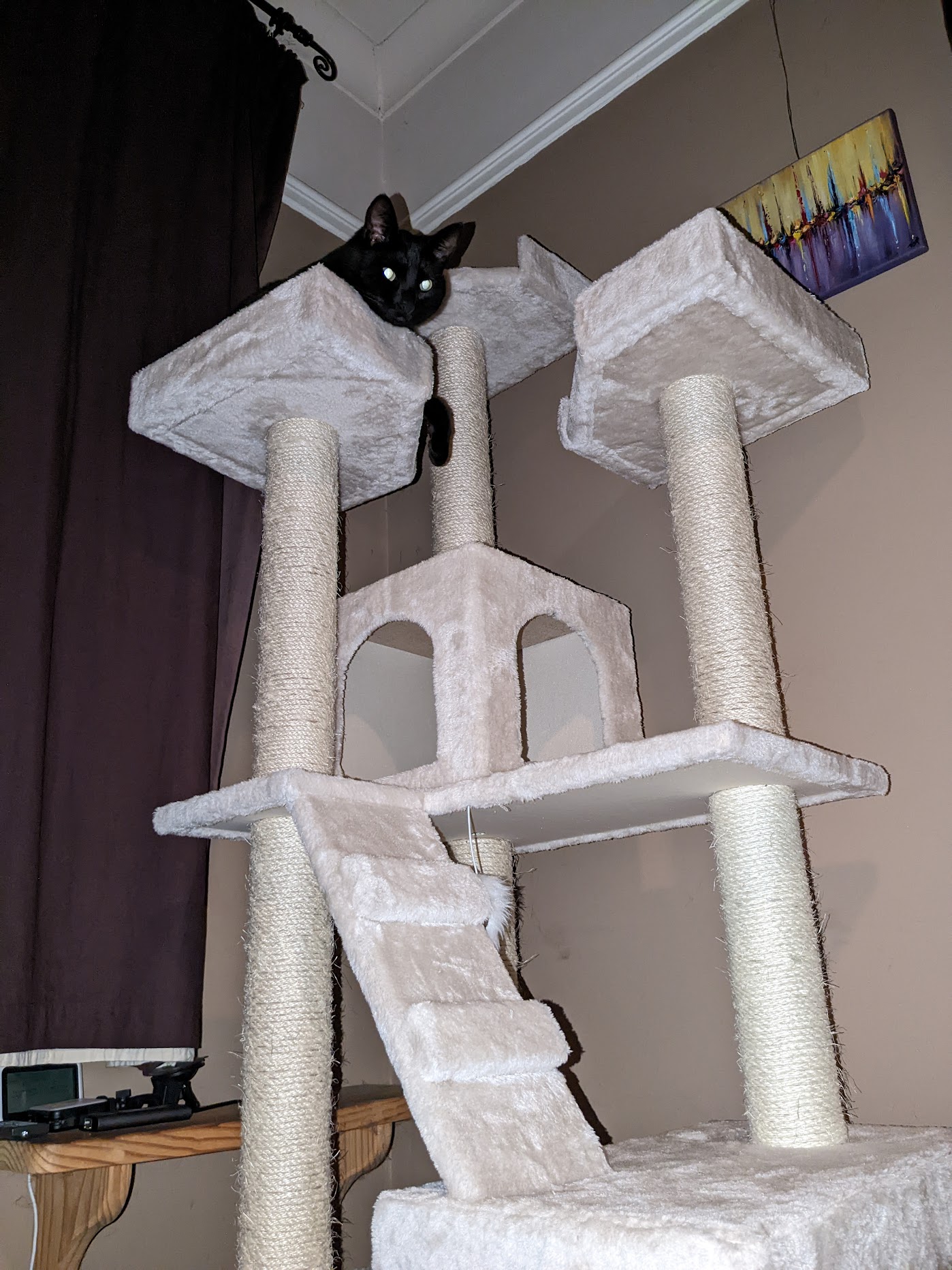 I had a ticket to see Jim Bob (out of Carter USM, for those old enough to remember) in Islington on Saturday night, which I'd bought before it transpired that it would coincide with a train strike. I ended up driving to Epping (where I was pleased to easily find a side road with free parking – and by easily I mean when I missed the turn for the £6 carpark and drove down the side road to turn round). The Central Line was in utter chaos thanks to someone apparently having decided to step off a train between stations on the other side of London (we were later told that they were both alive and in police custody), so it took forever to get to Stratford to catch the overground. Despite having left home at 4pm, I didn't get to the Assembly Hall until after 7.30, but I was still just in time to catch the support band (BERRIES). The journey home was less eventful (my car even started first time!), but it was still 2am by the time I got home. The gig was good, but possibly not quite worth all that palaver.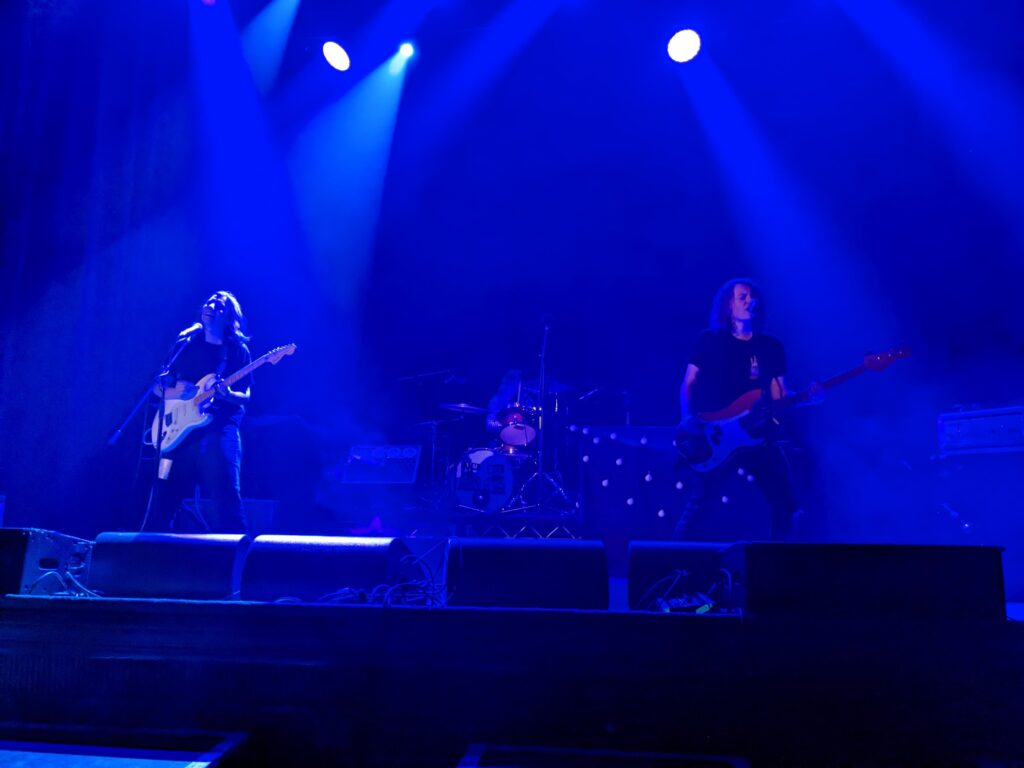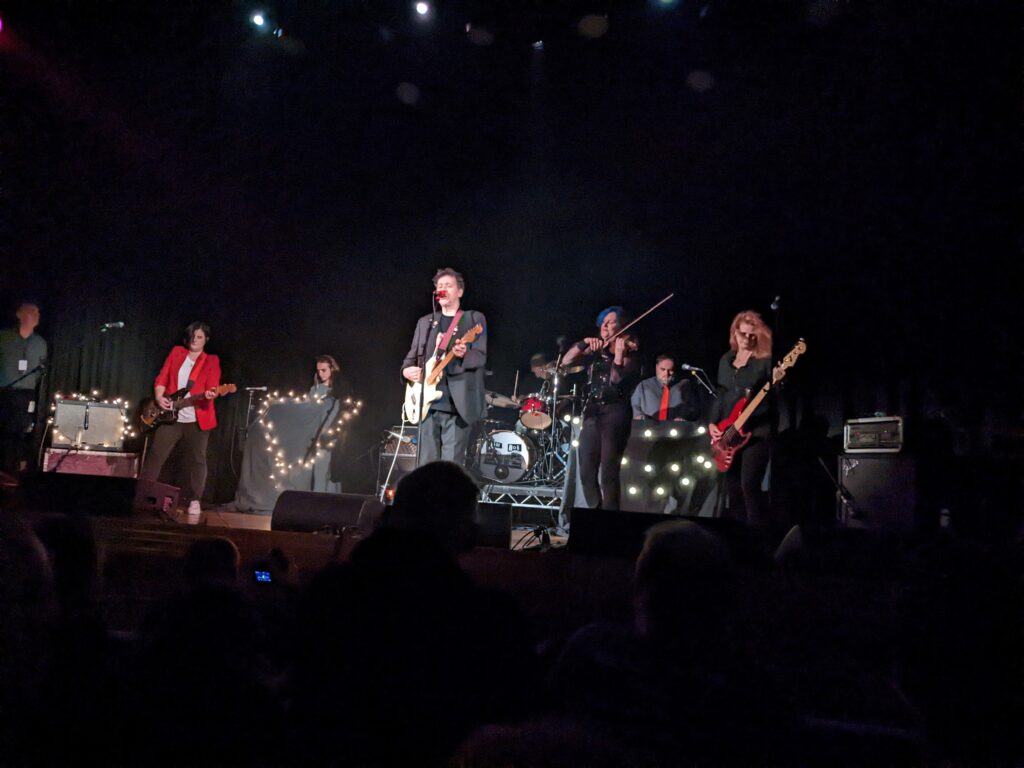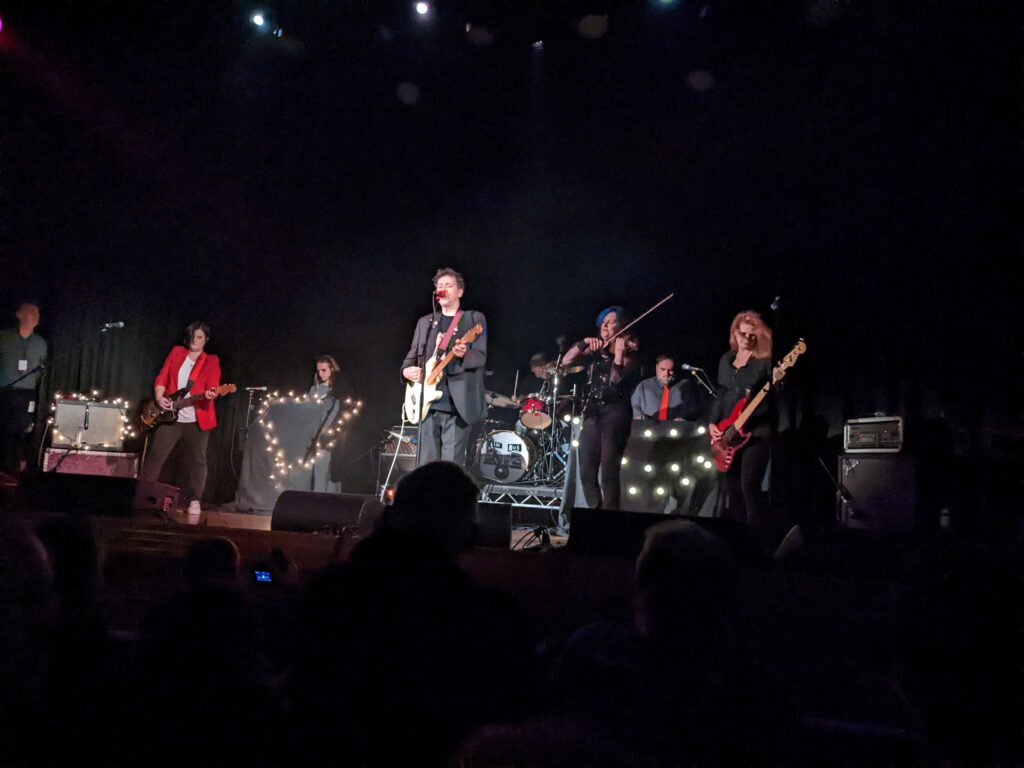 Sunday was very lazy after that, starting by getting up at about 11, and not getting much more active from there. I made a pizza in the rain for dinner, having decided that eating lunch would be an extravagance after only finishing breakfast around noon. That makes two days in a row of only having two meals, after failing to allow time to eat on Saturday night. My scales claimed I was 5lb lighter on Sunday than Saturday, which must have mostly been dehydration from not drinking anything between about 7pm and midnight.
It feels like the Christmas commercialism's starting to ramp up (now we're mostly done with the ridiculous doesn't-make-any-sense-in-the-UK Black Friday idiocy). Bah humbug.