Work Christmas meal this week, which I guess means the festive season must have started. It was on Thursday, which was the first day of December, making it borderline acceptable. We began with a few games of Lazer [sic] Tag at the place over the road from the office, which was good harmless fun. I didn't come particularly close to the top of any leaderboards, but for some strange reason my accuracy rate was way above everyone else's (like two or three times higher). If only we'd been paying for each imaginary bullet I'd have got a bargain.
That was followed (via the Dove for a couple of pints) by dinner at The Forge. The meal was good, but that has to be the most hipster place I've ever been in. People were ordering drinks that came in wooden boxes and massive lanterns, or were on fire. We then popped into the Nelson for a couple more pints (well I think two or three of us might have had pushed the boat out and had a couple, while most were apparently more restrained). As usual, I wore my Bah Humbug T-shirt, which is older than a lot of my colleagues.
It was the second cross country fixture of the season on Sunday, at Sutton Heath near Woodbridge. After resetting the calibration on my watch to stop the distance from my foot pod reading too high, it now seems to be reading low, so I spent the whole race thinking I was running slower than I was and wondering why 7:15 pace felt so tough. Turned out I actually finished two minutes quicker than last year, although it was a lot less muddy this time round. As at Framlingham, I caught Robin about three miles in, but this time didn't manage to stay in front and finished a couple of yards behind him. One all.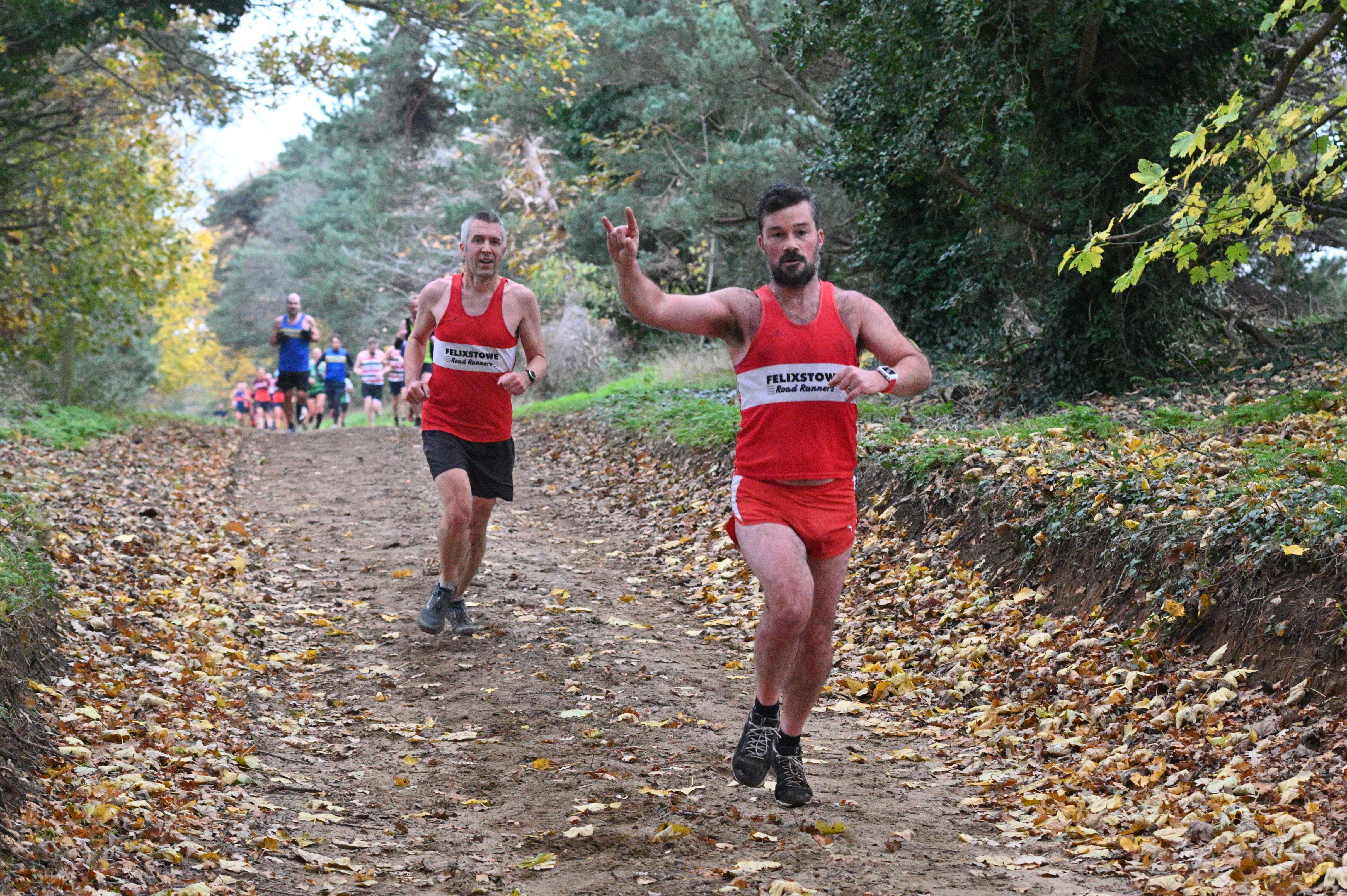 I'm still regularly getting foxes and badgers in the garden. The other night I caught a video of a fox chasing Ninja cat, which doesn't usually happen (they mostly completely ignore each other) I was in the kitchen at the time, and both cats who were out came flying in through the flap at great speed.
I reached the end of the Angel boxset this week, which means I've now watched all of Firefly, seven seasons of Buffy and five of Angel, plus all the special features and commentaries for the latter two, since the beginning of the year. No, you're a saddo with no social life.