My car continues to campaign for its own replacement, this time with a new trick of occasionally cutting out for a second or so, sometimes accompanied by a brief appearance of the engine warning light. Maybe a bad connection or water in the SAM unit under the dashboard?
When I bought The Blues Brothers on DVD donkeys' years ago, it came bundled with The Blues Brothers 2000, which I've always refused to watch on principle. I finally gave in this week, and it turned out to be much less awful than I'd feared (though not a patch on the original). I'd somehow got it into my head that John Goodman was replacing John Belushi as Jake Blues, but this isn't actually the case. I do occasionally consume media from the past decade, by the way (just not that often).
I started the Exercism #12in23 Challenge earlier this month, and for some bizarre reason picked COBOL as January's language. It's interesting trying to accomplish simple tasks in such an old and unfamiliar environment, but not particularly enjoyable.
One of the apprentices at work, having finished a few months of intensively learning Ruby, Rails, TDD, git etc, chose to spend the next nine months (between uni and study days) working with me on an Elixir/Phoenix application that I've been the sole developer/designer/support person on for five years. He seems extremely competent though, and has already hit the ground running.
Another Thursday Tempo Ten this week, and I also got up early today and braved the frost to tag along with some of the same gang for their first Sunday long run of their marathon training, despite the fact that (a) they're significantly quicker than me and (b) I'm not doing a marathon. The pace was a fair bit brisker than I'd normally do on a long slow run on my own (nearly 17 miles in around 2 hours 20), but I survived pretty much intact, and being in a group was definitely more motivating. I didn't quite hit the 50 mile mark for the week, but it's still my highest weekly total since August.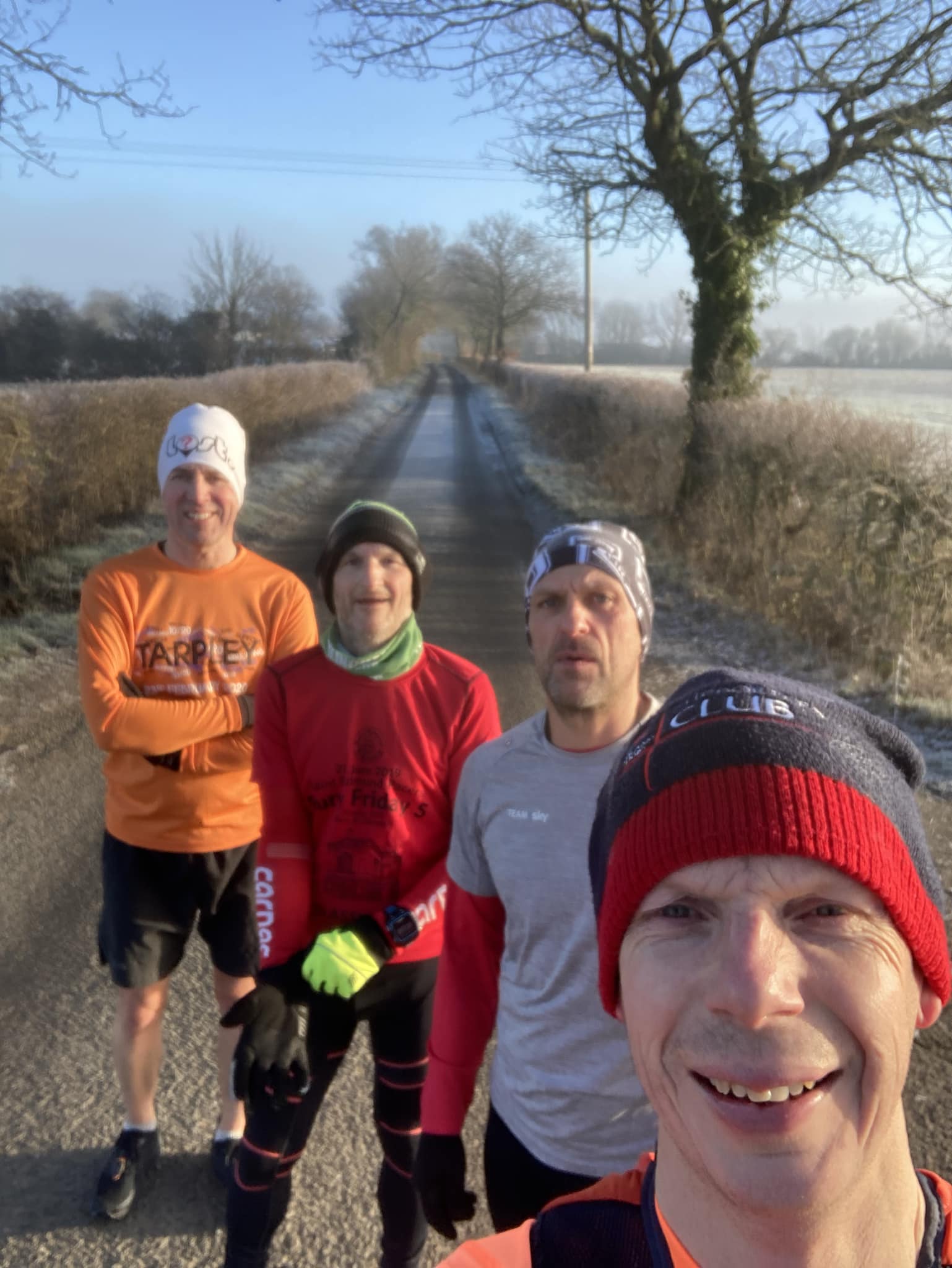 I finally got round to buying a proper "learn to drum" book and started following the exercises, rather than just trying to learn by playing along to songs. It remains to see whether it'll help!
I remembered to buy seville oranges to make marmalade, but haven't actually made any yet. I can only do one batch at the moment anyway, because there was hardly any preserving sugar left in the supermarket.
I might start adding bullet points to these paragraphs, to make their disconnected nature and lack of narrative structure look deliberate.