I managed to scrounge a lift from a friend with a bigger car to pick up my eBay replacement sunroof on Tuesday, in exchange for helping him get rid of a big old TV at the tip (sorry, recycling centre). I also took advantage of the opportunity to get rid of the incredibly heavy 32″ CRT TV that I've had sitting around for well over a decade, so I definitely got the better part of the deal! I haven't got round to fitting it yet, as I need to time it to reduce the probability of it taking longer than expected and finding myself suddenly needing to use the car when it has a huge hole in the roof.
Meta is a $750bn company, and yet apparently it's beyond them to correctly pluralise UI text on Facebook:

I've watched the first two episodes of that BBC Savile programme. Not exactly a barrel of laughs, but very well made. Steve Coogan does a good job, but it inevitably feels like Partridge is peeeping through now and then. And disconcertingly the first of the survivor talking heads sounded spookily like Philomena Cunk.
I escaped any ill effects from Storm Whatsitsname, largely by not leaving the house on Friday, but other parts of Suffolk experienced some pretty major flooding (including Framlingham, which has caused what would have been the first event in this year's cross country season next week to be postponed). Ipswich parkrun was cancelled too, but fortunately Kesgrave wasn't, and it's equally close (but without a big hill to cycle up to get there!)
Fortunately the weather improved massively between Friday and Sunday, in time for the annual(ish) club "one lap to ultra" event (six hours to complete as many laps of a 4½ mile loop through the countryside as you can, or want to). I managed seven laps again, which I guess makes it technically my third ultra. My claim that I'm never going to run a marathon is looking ever more paper-thin. Holly ran six laps with me, making it her first marathon distance, having previously never gone beyond 30k (or 19 miles or so in my old man units), but was strangely unenthusiastic about the idea of doing one more!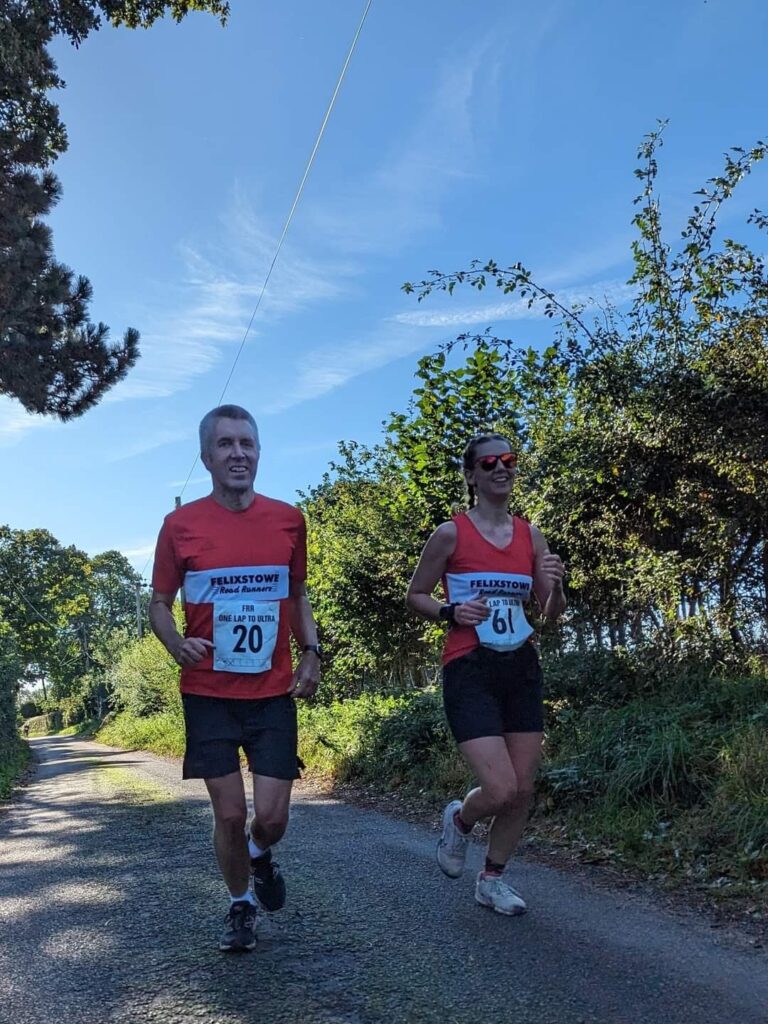 I upgraded my phone to Android 14, and now everything seems ever so slightly worse.