April already.
I think my car has now finally used up its last last chance, and is going to have to go. After behaving itself for a couple of weeks to lull me in to a false sense of security, it decided to go back to its old tricks from months ago, and refuse to start to come home from Felixstowe on Tuesday. Various attempts to push-, jump- and tow-start it failed, and I finally decided to just ask Peter to tow it over the road into a side street so I could park it somewhere other than the sports centre car park and scrounge a lift back with one of the Ipswich folk who'd hung around to help. Unfortunately, being an idiot, I forgot to communicate the plan to said folk, and once I'd locked the car up and Peter had driven off I walked back over the road to find that everyone had (understandably) gone home. This left me having to resort to the train, after a bit of a walk and a chilly half hour wait. To make matters worse, I woke up in the middle of the night with a sudden suspicion that I'd got the magic sequence to allow the daft Smart auto gearbox to bump start slightly wrong, a fact that a quick Google confirmed. If only I'd thought to do that while I was with the car and had a bunch of people around to help push. Sigh.
On Wednesday a bunch of us went to an 80s quiz in the local Wetherspoon's. Unfortunately after waiting a while for it to start and decided it was clearly not happening, it eventually turned out to be taking place in a different side of the pub (where there hadn't been any available tables anyway), so it ended up just being a few pints and no quiz. An enjoyable evening nonetheless.
Only one language to go to complete #12in23 now. I started 8th (a dialect of forth), but it's weird and frustratingly unfamiliar and I haven't made much progress.
The weather still seems to be all over the place. Properly warm on Thursday, then pouring with rain on Friday. I got soaked walking back into the office after lunch, then soaked again cycling home. I expected a third soaking at the club track session in the evening, but the torrential downpour stopped just as I headed out and didn't return, and it turned out I'd overdressed with a base layer and long sleeves and was far too warm. The threat of rain must have put people off, as only eight of us turned up.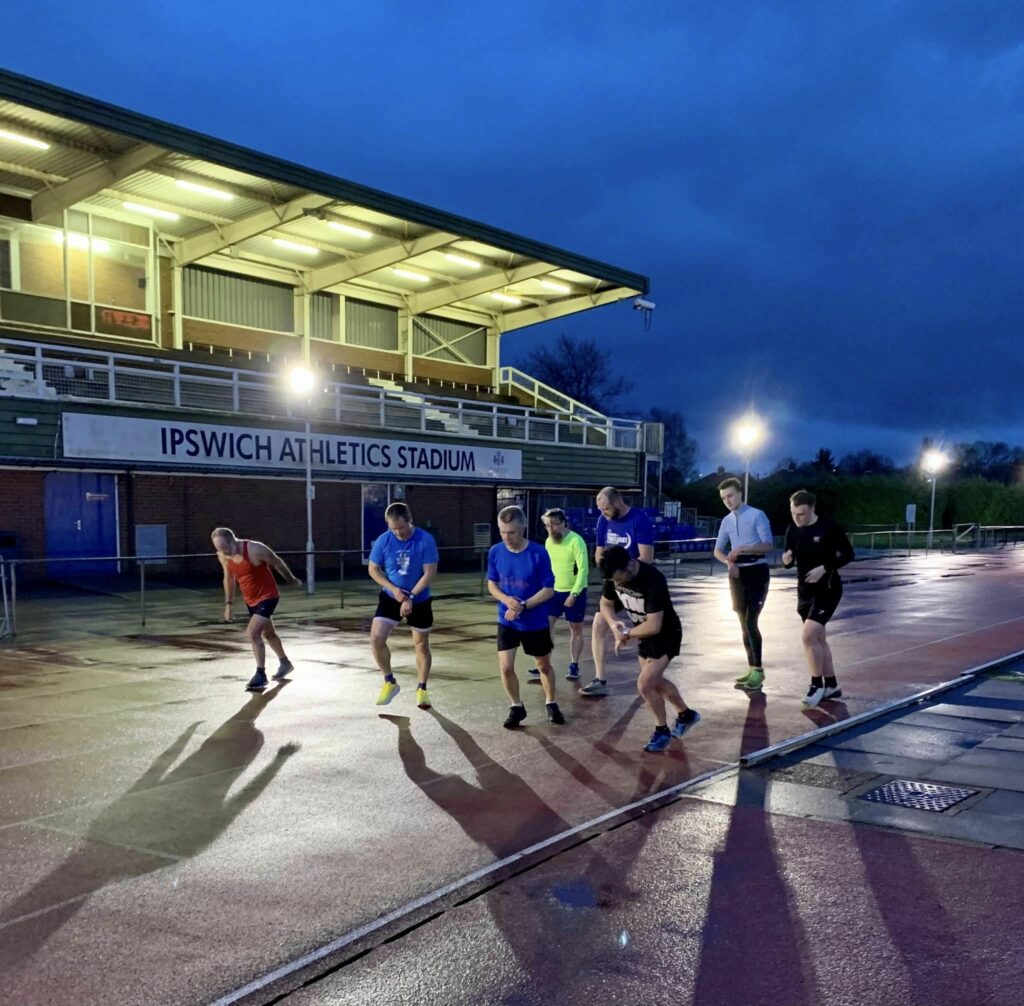 On Saturday I went to see Pet Needs again, this time in Bury St Edmunds. It was an acoustic show in an art gallery, with only Johnny and George with no drummer or bassist, and with Ben Brown co-headlining and support from Slughouse. The evening got off to a bad start when I left home to cycle to the station and found a flat tyre, and had to quickly switch some lights over to my dodgy old mountain bike (and then it started raining again), but after that small glitch I got there in plenty of time and really enjoyed it. Having gone on my own again I even ended up randomly chatting with a couple I'd never met before, which is most unlike me. We fairly quickly established that we'd been to a variety of the same gigs over the past few years, so I wouldn't be surprised to bump in to them again another time. The show was sold out with only 60 tickets, although it felt like they could easily have fitted a couple of hundred in there. Some nice idiosyncrasies of a small venue: being able to just hang your coat on a stanchion of the barrier fencing off the cake counter and trust it would be safe; a bar that served beer from those mini kegs you get in the supermarket; and going to the toilet to find myself queuing behind the singer of the band I'd come to see. Oh, and I managed to grab a set list from the stage at the end as a souvenir!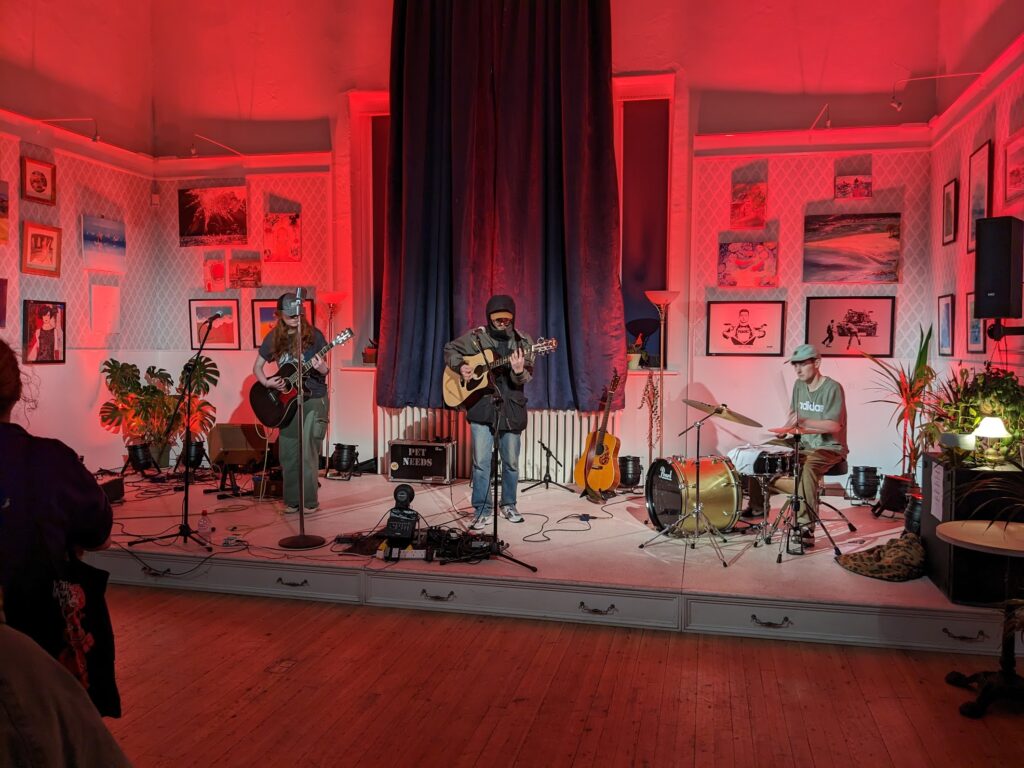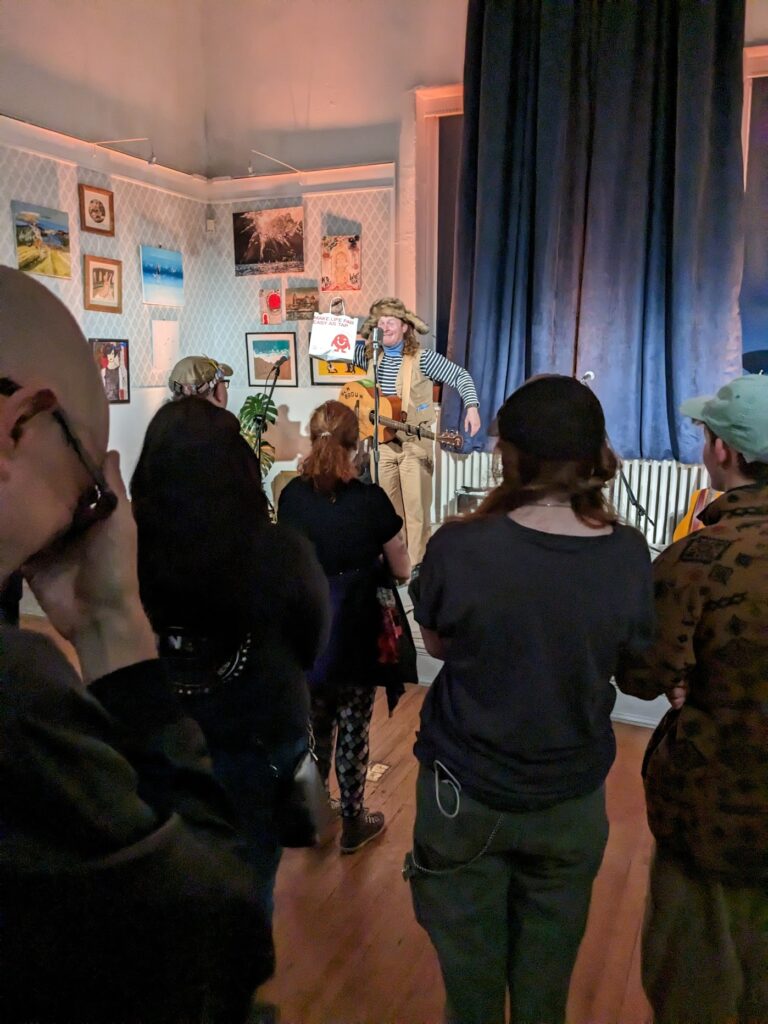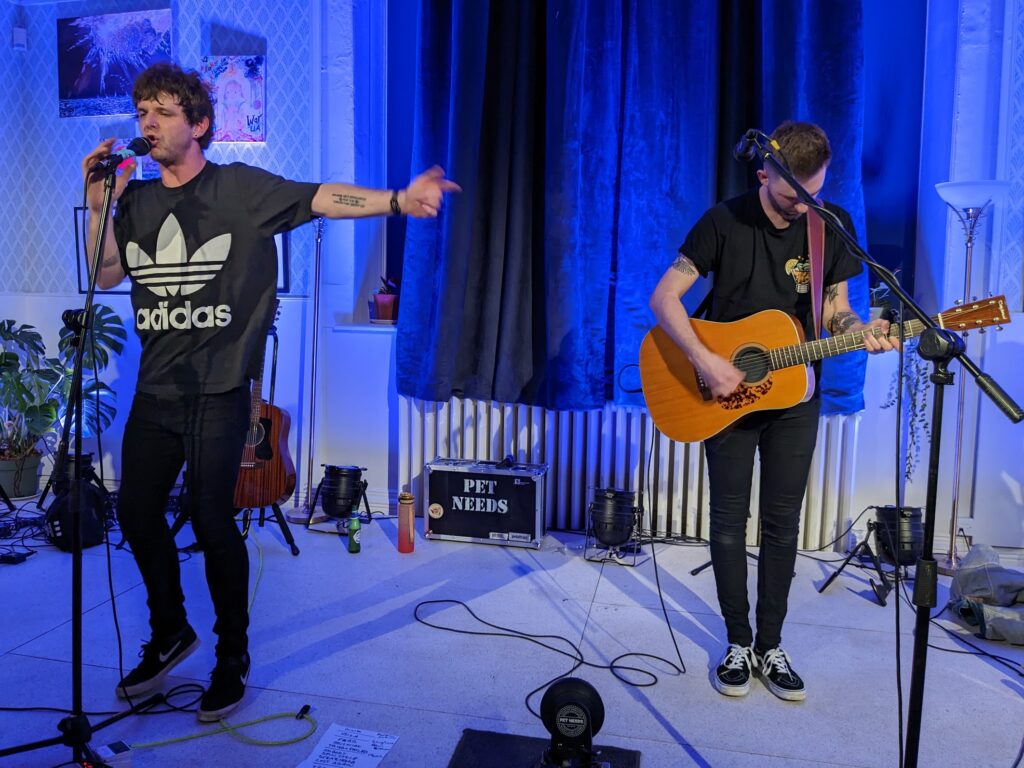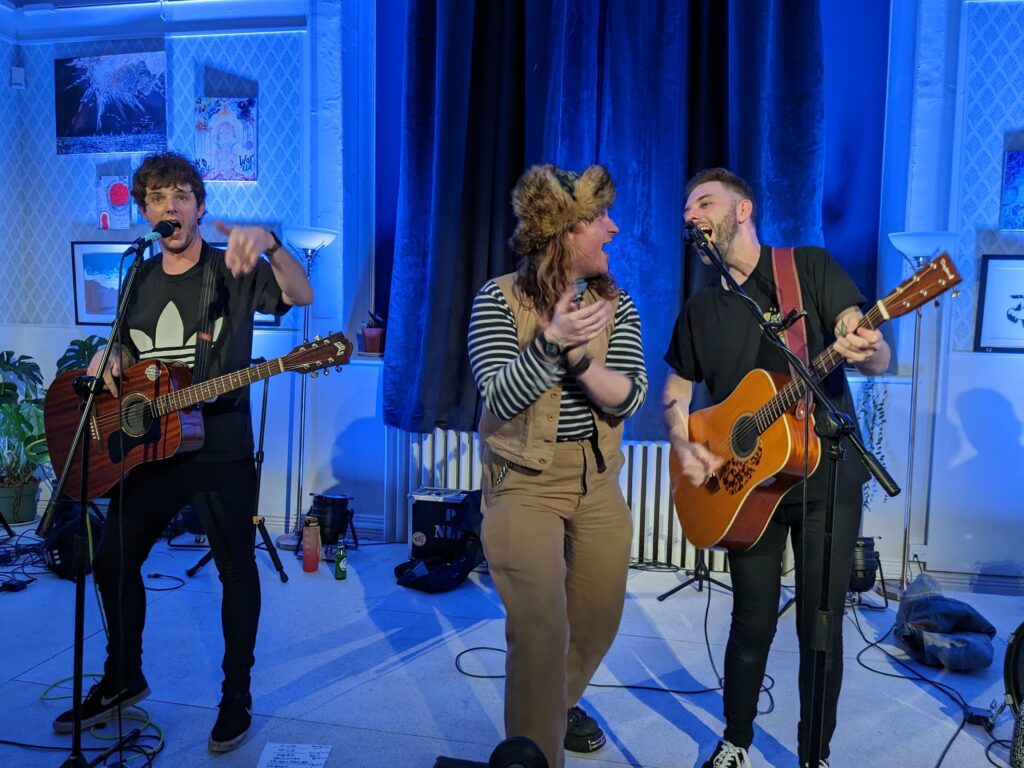 On Sunday (after a ten mile run first thing) I cycled to the supermarket because my car's (a) still not working and (b) (related) still in Felixstowe. Limited by what I could fit in a rucksack, I adopted the strategy of using the self-scanner, starting with the most important items and continuing until the bag was stuffed full. So, naturally, when I reached the till I was randomly selected for a rescan and had to take it all out and cram it back in again.