On Wednesday I went to the Three Wise Monkeys in Colchester again, this time to see recent number-one-album-having Lottery Winners, who I've previously seen supporting Frank Turner. They were supported by Ben Brown (who I've previously seen supporting Pet Needs) and Wilswood Buoys (who were on the same Frank Turner bill with Lottery Winners). Johnny and George from Pet Needs were in the crowd, and Frank Turner made a surprise guest appearance on stage. A lot of entertainment for £20! Fortunately I checked the train times and realised I needed to drive or get stuck in Colchester, and it seems I missed a lot of rain while I was in there.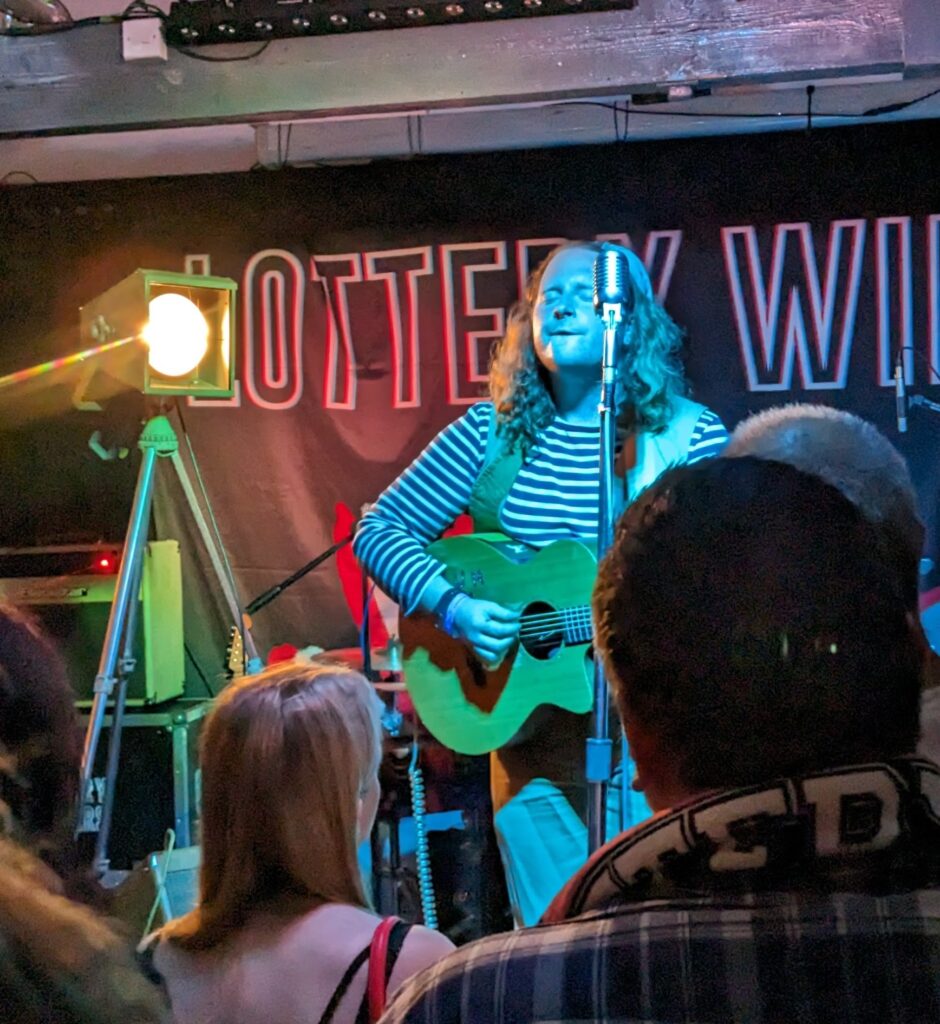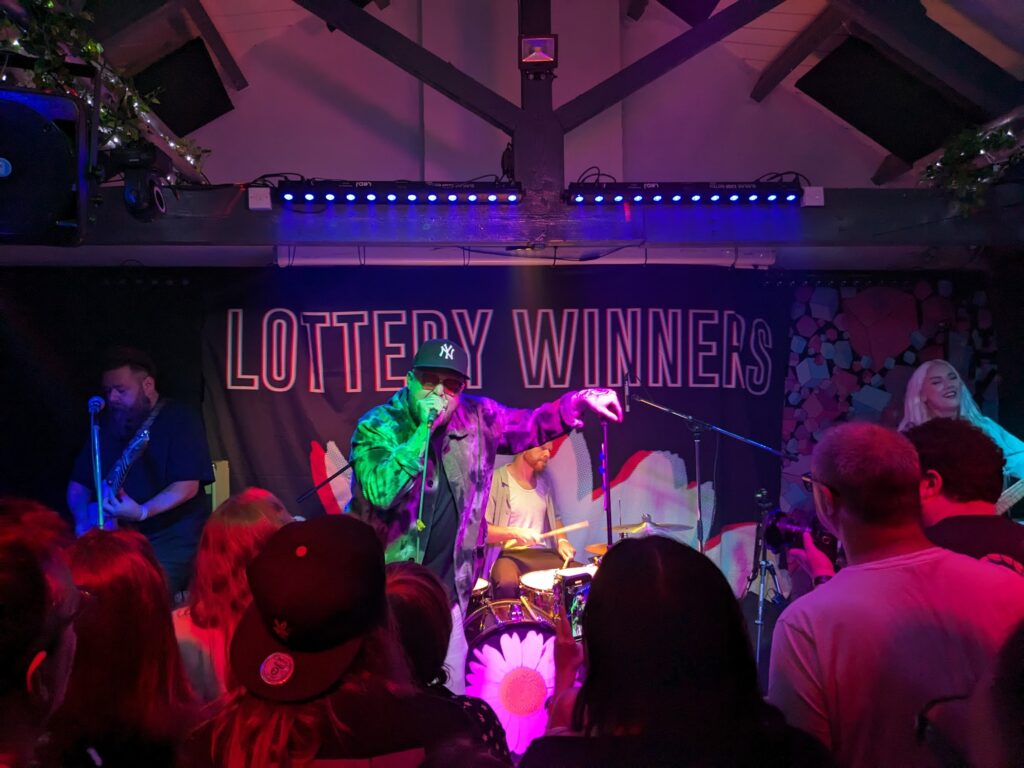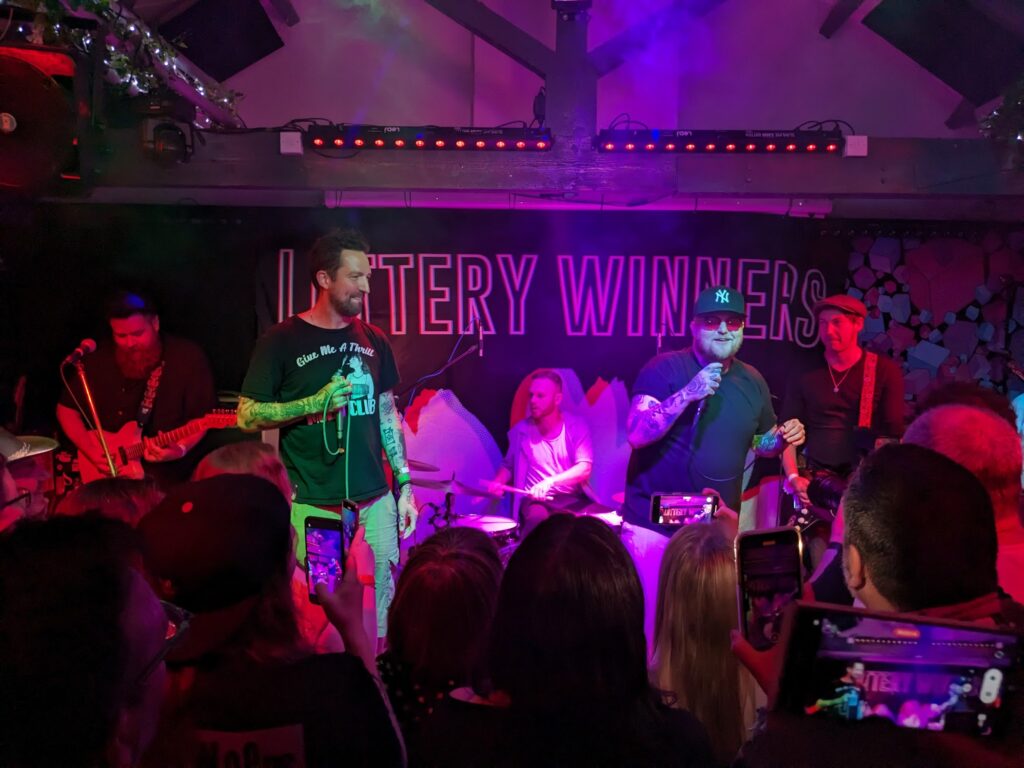 Friday was DevCon16, the 16th (obviously) incarnation of the internal developer conference I kicked off at work in 2009. I maintained my streak of speaking at all of them, with a rambling look behind the scenes of the app I made for a recent community event, covering the actor pattern in Elixir, why you probably don't need separate front- and back-end apps when you could use something like LiveView, and the importance of not leaving things to the last minute (a point I added to a slide while writing the talk on Thursday).
Also on Friday, but in the evening, was the Brantham 5. Nominally a "fun run", and not part of the Friday 5 series, it's always a good event, despite having some significant hills which make it hard work. I struggled home in 35:18, which surprisingly earned me 22nd place. Weirdly there was a whole minute between 21st and 23rd.
After a short rest, punctuated with a gentle parkrun (and a pub quiz, where I was very little use) on Saturday, Sunday saw the Ekiden Relay in its new venue at Woolverstone school. For unknown reasons this is the only Ekiden in the UK (apparently it's big in Japan), and it's basically a relay marathon, split into legs of 7.2, 5, 10, 5, 10 and 5km. It's always a big social event, with loads of clubs cheering their runners on from gazebos pitched round the circuit (we entered ten teams). I was in the "supervets" (50+) team, and we managed to take second place in that category, as well as beating our vets (40+) team. I say "we", but I was the slowest in the team, managing to just about break under 21 minutes for my 5k leg. A glutton for punishment, I then ran another 5k leg for the coffee runners' social team, with increasingly tired legs somehow still managing to get round in around 22 minutes.